Welcome to The MD Street Team
Welcome to the Un-Official Melinda Doolittle Street Team! Our goal is to spread the word about Melinda. If you're new to the team or want to know more about what we do, please check the FAQ
here
.
USA Exclusive: U. R. Y. First Listen!
From USA Today . com:
"Doolittle had never written much in the wake of her third-place finish on American Idol's sixth season, but she found great inspiration in You're the Reason (U.R.Y.), premiering at USA TODAY. The song wound up naming the new EP, which comes out Tuesday and features Doolittle's new single, Never Giving Up"
More here:
http://www.usatoday.com/story/idolchatt ... e/3475473/
Posted on Nov 10 2013
Melinda's Full EP Drops Nov. 12th!!! :-D
From Melinda's Twitter account:
"So excited to announce my full EP coming to you 11.12.13! Can't wait for you to hear it!"
Go here:
https://twitter.com/mdoolittle
Posted on Nov 1 2013
'Never Giving Up' Available Today!!
From Melinda's Twitter account: twitter.com/mdoolittle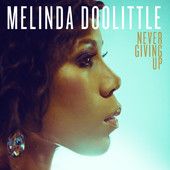 "Today's the day! #NeverGivingUp is in stores now. Thanks for the love and support! #StrongerFightingBelieving "
"'Never Giving Up' is available 10/22 on iTunes, Amazon, or your preferred digital retailer."
Go here:
https://itunes.apple.com/us/album/never ... =721664512
Posted on Oct 22 2013
Beyond Me - Now Available in Paperback!
Posted on May 11 2013
Change Your Password!
Hi, Teamers!
You may be prompted to change your password when you try to log in. We put that safeguard in place after we (and other phpBB sites) were hacked in 2009 - so please go ahead and do so. Remember: this site is in two pieces - Home page and Forum - and this has kept a lot of Spam out of our site; so it's a small price to pay. Once you have changed the password on the Home page, use the new password immediately for access to the forum.
As always if you have any trouble logging in, go here
http://www.mdstreetteam.com/reset_password.php
and send yourself the reset link. If you have changed your e-mail since you first registered, let us know -
streetteam@mdstreetteam.com
- and we can change our records so the link will go to your new address.
Posted on Mar 7 2011